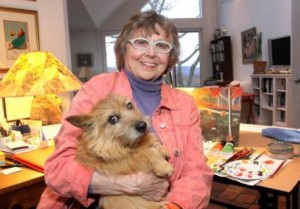 Faith Stewart-Gordon was born in Spartanburg, South
Carolina and graduated from Northwestern University
where she studied acting with acclaimed director Alvina
Krause,whose students would include Patricia Neal,
Charlton Heston and Jennifer Jones. Stewart-Gordon
appeared on Broadway in the Alfred Lunt production of
ONDINE that starred Audrey Hepburn and Mel Ferrer
and went on to work on the stage and in film.
She married Sidney Kaye, owner of New York's
Russian Tea Room Restaurant,originally founded in 1927 by members of the Russian Imperial Ballet.
Following Kaye's death ten years later, Faith Stewart-Gordon took over the running of the restaurant
for the next three decades,and made the Russian Tea Room into one of the most elegant restaurants
in New York.
Stewart-Gordon has written three books about her experience with the restaurant:
A TASTE OF THE RUSSIAN TEA ROOM

THE RUSSIAN TEA ROOM, A LOVE STORY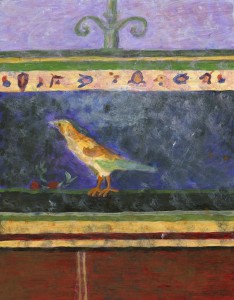 Faith Stewart Gordon began to paint as a child, working in charcoal,
pastels and oils.
In between acting, becoming a mother to her daughter, Ellen, and
overseeing the restaurant,painting was put aside until many years
later, when living in Bridgewater,Connecticut with Helen Brann, the
literary agent, Stewart-Gordon began to paint again.
Her work has been on exhibition in Italy; at the Silo Gallery in New
Milford, Connecticut; at the Memorial Library in Roxbury,Connecticut
and at Marty's Cafe, in Washington Depot, Connecticut.